Welcome to St. John Vianney School!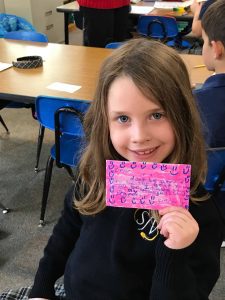 Thank you for taking the time to consider St. John Vianney School. We hope as you explore our website you get a sense of our commitment to our students, our faith and our families.
Our staff, families, and facilities combine to create a caring school environment that supports our students as they grow socially and academically. We are blessed with strong parent support for many activities and events throughout the school year and work to create a connection between home and school for the benefit of our students.
Academics, faith life, sports, childcare and educational staff are all presented for your review. While this makes it easy to get an idea of what we are about and the direction our faith provides for us, We are a strong believer in "Seeing is believing". Please contact us to plan a classroom visit and tour if you are interested in our school. Parents and students are welcome to see our school in action during the regular school day.
Once again, thank you for considering us to be a part of two of the most important aspects of your child's life: faith and education. We are sure that together we would make a good team and provide the best for them.
If you are interested in setting up a time for a personal tour of our school facilities or would like to just sit down and talk, please call our school office at 616-532-7001 or email our Principal, Linda Olejnik, at lolejnik@stjohnvianney.net.